SMS Pantry
In association with the University of Michigan School of Information.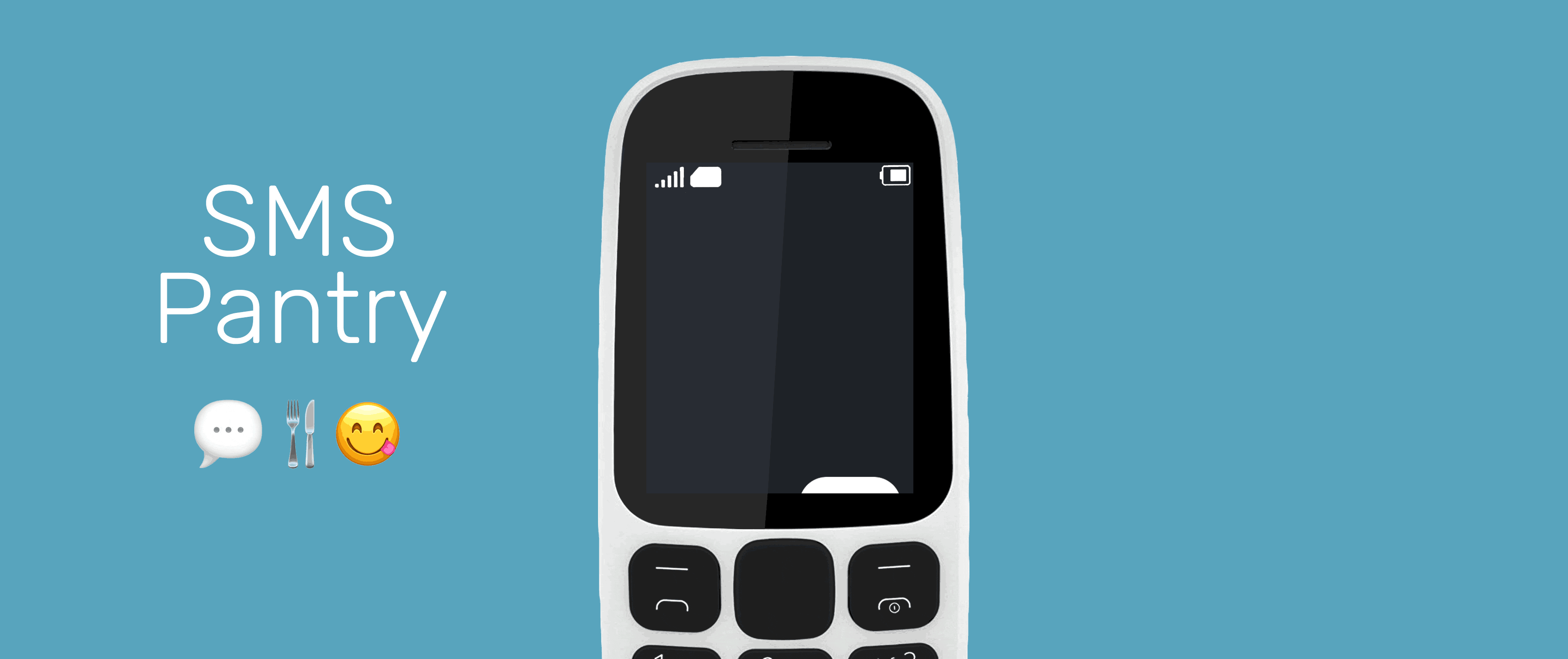 There are nearly half a million people in the USA for whom food insecurity is often a daily concern. Less likely to have smartphones or large data plans, they typically rely on paper handouts, which are easily lost or out-dated, or upon word-of-mouth, which is often incomplete. With daily schedules tending to revolve around pantry serving times, inaccurate information quickly becomes costly as lost time and unnecessary transportation often jeopardize other opportunities.
Lead by the
research
conducted by Nisha Mohan and Abhraneel Sarma, we implemented a service that helps people easily and quickly find food pantries in their area using automated SMS conversations. Because SMS messaging is cheap and nearly ubiquitous, the service is essentially free to use. People simply text their zip code to our server which responds instantly with information and collection requirements for the registered food pantries nearby. Users can also subscribe to their most frequented zip codes, ensuring that they are sent automatic updates when pantries change their meal or collection times.
This project is no longer active.
full stack
technical architecture
admin dashboard
01

"It made it ten times easier to be able to find food. It was easier to get [to] places, and knowing that all those resources were out there and it just came to me, it made it ten times easier to do everything".
02

"Just the fact that you could text your zip code and get back info for that, you weren't overwhelmed with information you didn't need. It was targeted, it wasn't an avalanche of info."
03

"Something like [SMS Pantry] when you're moving […] is really good, 'cause you don't necessarily know your new area."
04

"I didn't know about a few of the ones that you texted, especially in this area. [SMS Pantry identified] ones that even I didn't know about."
05

"But [social services, unlike SMS Pantry] didn't give you a lot of the details. [...] It's very frustrating to go to a place and find out you need an appointment for today."
06

"I look at [the texts] right away and try to plan […] my day around when certain things can happen, so I could go here get this, save money."
These quotes were taken from interviews conducted by Nisha Mohan after a beta version of the product first went live.

Early design inspiration by an anonymous student at the University of Michigan — please claim your credit! Built and designed by Alex Horak.