Project Apollinaire
In association with OBVIL and metaLAB Harvard at Sorbonne University in Paris.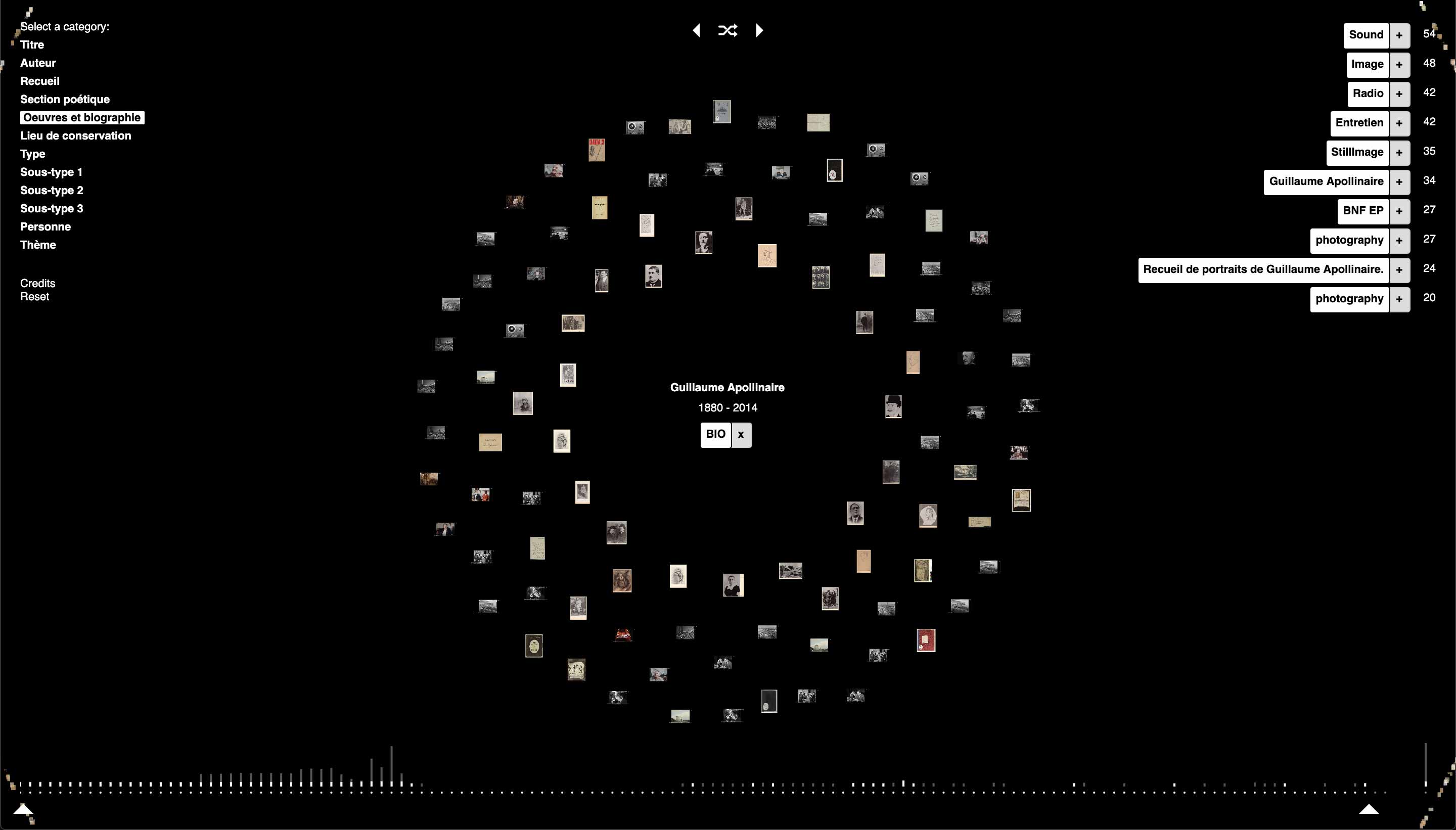 The French poet, playwright, novelist, journalist, and art critic Guillaume Apollinaire produced prodigiously during his short life (1880-1918). Today, Apollinaire's playful forms of expression continue to inspire manifold interpretation in digital form, in video, song, and even dance. Despite this, much of his work still lay dormant, dispersed in archives across Paris, accessible mostly to academics. Ambitious in its scope and breadth, Project Apollinaire centralizes a large portion of his impressive oeuvre and makes it easily explorable for high school students in classrooms throughout France.

The platform encourages students to explore Apollinaire's influence by placing his works amidst the modern artifacts which they have inspired. To this end, the project reveals a network of thousands of diverse media objects – manuscripts, texts, newspapers, audio clips, videos, and photographs. So while Apollinaire only lived to thirty-six, on Project Apollinaire the timeline of his influence extends visually into the present day.
View →
explorative research
interactive visualization
information design
full stack webapp
This project was built in Paris by Krystelle Denis (of Behavior/time), Paule Desmoulière, and Delphine Vernozy, under the guidance of Didier Alexandre, director of L'Observatoire de la Vie Littéraire (OBVIL) and metaLAB at Harvard.