Digital Benin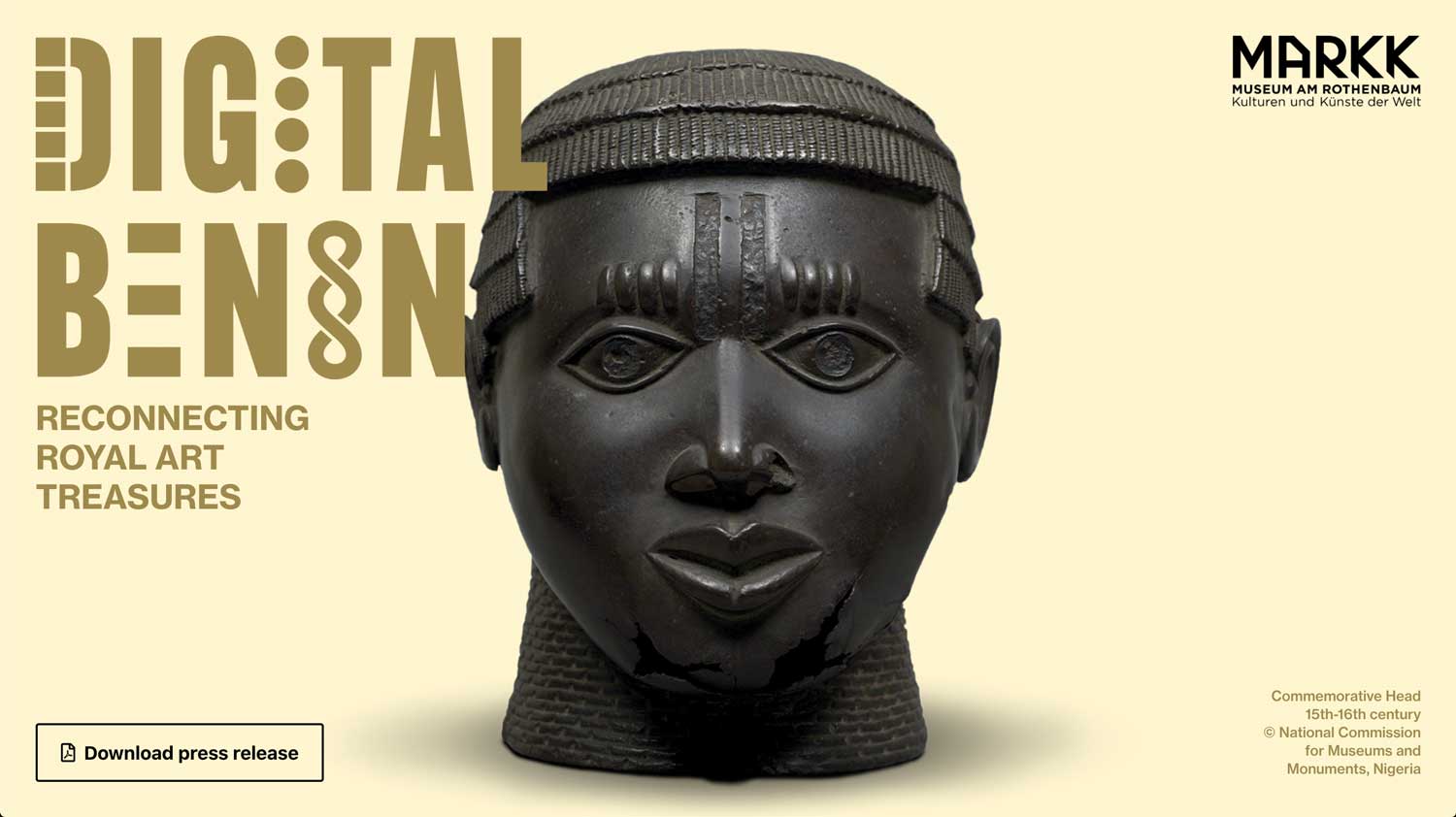 Digital Benin will bring together photographs, oral histories, and rich documentation material from collections worldwide to provide a long-requested overview of the royal artworks looted in the 19th century.

The colonial occupation of the Kingdom of Benin (now Edo State, Nigeria) by British troops in February 1897 led to a worldwide dispersal of an estimated 3,000 to 5,000 objects collectively called the "Benin bronzes", which were plundered from the Royal Palace and other ceremonial sites.

With the support of the Ernst von Siemens Kunststiftung, the Museum am Rothenbaum (MARKK) in Hamburg is opening an international project office to digitally network the globally dispersed works of art from the former Kingdom of Benin. The launch is planned for 2022.

B/t will lead the design and development of the project alongside teams located in Nigeria and Germany.