Dear Black Women Affirms
In association with the University of Michigan School of Information.
The Dear Black Women Project (DBW) was looking for a more personal way to connect with the members of its movement. They wanted something more intimate than Twitter broadcasts and less formal and cold than email.

So we built DBW Affirms: an SMS messaging platform built specifically for the movement's intimate style of daily communication. The leadership responsible for crafting its daily dispatches now uses an intuitive dashboard that lets them test, send, and schedule messages which reach more than seventeen hundred people every day. A responsive, public-facing website displays the growing community's energetic responses in real-time.
Visit →
full stack
community growth
responsive webapp
technical architecture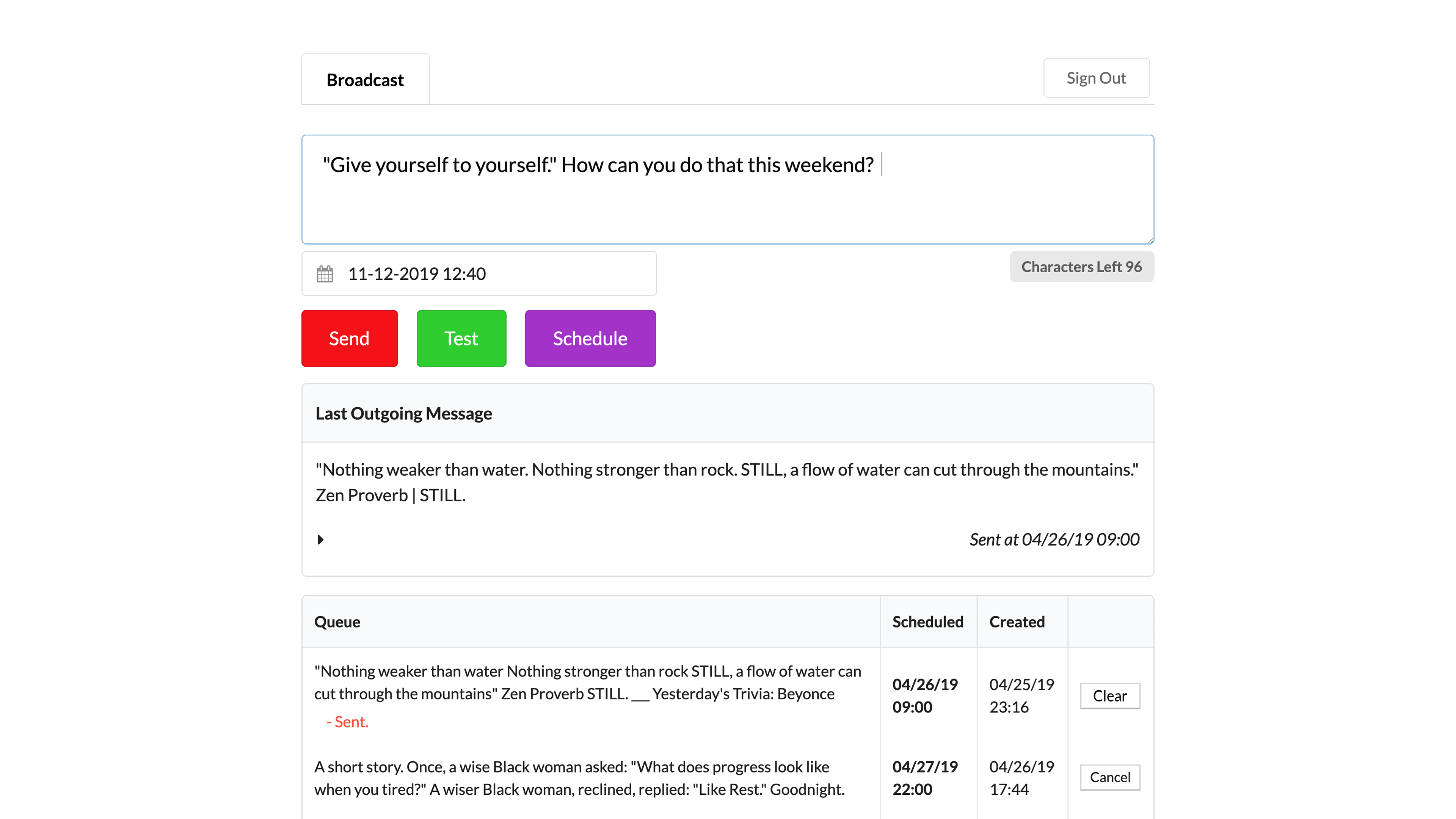 This is the secure administrative dashboard which the DBW leadership uses to test messages before they go out to subscribers, ensuring they arrive just as intended. Admins also use the mobile friendly dashboard to schedule a queue of messages to be sent out in the future, as well as track sign up growth, and manage content.
Cover photograph by Ify Arinze of The Dear Black Women Project. Early design inspiration by an anonymous student at the University of Michigan — please claim your credit! Built and designed by Alex Horak.